Web
Fluid, Dynamic Website Development – Incorporation the latest web standards creating the perfect 24 Hour Sales Pitch for your business!
Web Apps
Need your website to do more than show a pretty face? We can turn your website into a revenue driver on its own!
Graphic & Media
Users want visual appeal! Thats a rule we live by and is embodied into every piece of our work. Yours apps wont only function properly but look professional on every platform.
Hardware
Custom software often has its own set of hardware requirements, We are able to tailor a package for you from infrastructure upgrades to turnkey solutions.
Mobile Apps
89% of Internet Users are on their smart devices. Take advantage of this and streamline your business into an all in one efficient app!
IT Consultancy
Starting a project or need a second opinion? Call the professionals today!
Developers at your disposal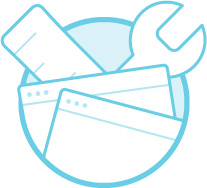 ERP Software
Business Productivity Software From Accounting to Workflow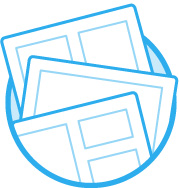 Our in house desktop publishers will create marketing material for the product launch be it public or internal. Mock Development
Do you need a specific app template that needs to get an idea across for a presentation?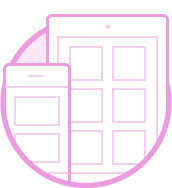 One platform to rule them all. We can adapt your software suite to work on all internet enabled devices.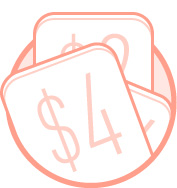 e-Commerce
Expanding your retail division or simply starting an online business?